WSB Locations
Watertown Savings Bank has its corporate headquarters and Lending Department in Watertown, Massachusetts. It has branch locations in Arlington, Belmont, Lexington, Waltham, and Watertown. All branches have 24-hour ATM access. In addition, some branches have drive-up teller and ATM services, safe deposit services, and night depositories.
We value your time! For your convenience, we invite you to book an appointment with a Personal Banker at any of the WSB Locations to discuss any non-teller services:
Effective December 30, 2021, All WSB locations will be open 8:30am to 4pm Monday through Friday, with each branch's regular hours on Saturday.
WSB Branch and ATM Locations
Address:
60 Main Street
Watertown, MA 02472
Hours:
Mon, Tues, Wed, Fri: 8:30 to 4:00
Thursday: 8:30-6:00
Saturday: 8:30 to 12:30
Antonia J. O'Hara
Vice President, Branch Manager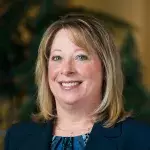 Marivel "Cookie" Ramos
Assistant Branch Manager
Bigelow Branch, East Watertown
Address:
10 Bigelow Avenue
Watertown, MA 02472
Hours:
Mon, Tues, Wed, Fri: 8:30 to 4:00
Thursday: 8:30-6:00
Saturday: 8:30 to 12:30
Lorraine Anastos
AVP, Branch Manager
Jessica Auger
Assistant Branch Manager
Church Street Branch, Watertown
Address:
45 Church Street
Watertown, MA 02472
Hours:
Mon - Fri: 8:30 to 4:00
Saturday: 9:00 to 1:00
Drive-Up Hours:
Mon - Fri: 8:30 to 6:00
Saturday: 8:00 - 2:00
Anne Emerton
Assistant Branch Manager
Matthew George
Assistant Branch Manager
Nonantum Branch, Newton/Watertown
Address:
175 Watertown Street
Watertown, MA 02472
Hours:
Mon, Tues, Wed: 8:30 to 4:00
Thurs-Fri: 8:30 to 5:00
Saturday: 9:00 to 1:00
Mark J. Nelson
Branch Manager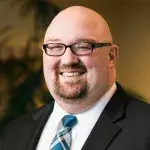 Soultana Merhy
Assistant Branch Manager
Address:
739 Main Street
Watertown, MA 02472
Hours:
Mon, Tues, Wed, Fri: 8:30 to 4:00
Thursday: 8:30 to 6:00
Saturday: 8:30 to 12:30
Drive-Up Hours:
Mon, Tues, Wed: 8:30 to 4:00
Thurs, Fri: 8:30 to 6:00
Saturday: 8:30 to 12:30
Anna Leone-Wallace
AVP, Branch Manager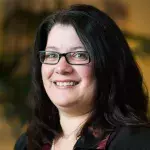 Martha Champagne
Assistant Branch Manager
Branch

Safe Deposit

ATM

Drive-Thru
Waverley Square Branch, Belmont
Address:
30 Church Street
Belmont, MA 02478
Hours:
Mon - Fri: 8:30 to 4:00
Saturday: 8:30 to 12:30
Brenda M. Cancian
AVP, Branch Manager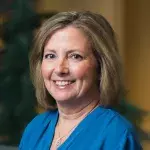 Diana Obeng Manu
Assistant Branch Manager
Market Basket Plaza, Waltham
Address:
25 Market Place Drive
Waltham, MA 02451
Hours:
Mon, Tues, Wed: 8:30 to 4:00
Thurs, Fri: 8:30 to 5:00
Saturday: 8:30 to 1:00
Drive-Up Hours:
Mon, Tues, Wed: 8:30 to 4:00
Thurs, Fri: 8:30 to 5:00
Saturday: 8:00 to 2:00
William K. Burgess
Vice President, Branch Manager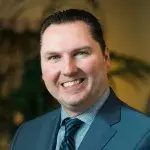 Waltham Center Branch, Waltham
Address:
6 Lexington Street
Waltham, MA 02452
Hours:
Mon - Fri: 8:30 to 4:00
Saturday: 8:30 to 12:30
Drive-Up Hours:
Mon - Fri: 8:30 to 4:00
Saturday: 8:30 to 12:30
David P. DeMarco
AVP, Branch Manager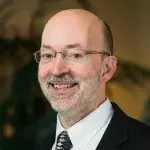 Michelle C.J. Perez
Assistant Branch Manager
Branch

Safe Deposit

ATM

Drive-Thru
North Waltham/Lexington Branch
Address:
1075 Waltham Street
Lexington, MA 02421
Hours:
Mon, Tues, Wed: 8:30 to 4:00
Thurs, Fri: 8:30 to 5:00
Saturday: 8:30 to 1:00
Drive-Up Hours:
Mon, Tues, Wed: 8:30 to 4:00
Thurs, Fri: 8:30 to 5:00
Saturday: 8:00 to 2:00
David A. Burgess
AVP, Branch Manager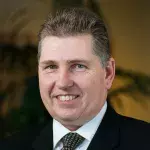 Jason Neuman
Assistant Branch Manager
Address:
980 Massachusetts Avenue
Arlington, MA 02476
Hours:
Mon, Tues, Wed, Fri: 8:30 to 4:00
Thursday: 8:30 to 6:00
Saturday: 8:30 to 1:00
Drive-Up Hours:
Mon, Tues, Wed, Fri: 8:30 to 4:00
Thursday: 8:30 to 6:00
Saturday: 8:30 to 1:00
Vicky Giannakas
AVP, Branch Manager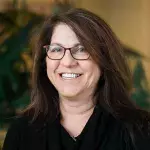 Catherine E. Mahoney
Assistant Branch Manager
Address:
800 Lexington Street
Waltham, MA 02452
Address:
85 River Street
Waltham, MA 02453
Bank Observed 2023 Holidays
Saturday, January 1st, Observed on Monday, January 2nd New Year's Day
Monday, January 16th  Martin Luther King, Jr. Day
Monday, February 20th  Presidents' Day
Monday, May 29th  Memorial Day
Monday, June 19th Juneteenth Day
Tuesday, July 4th  Independence Day
Monday, September 4th  Labor Day
Monday, October 9th  Columbus Day
Saturday, November 11th  Veterans Day
Thursday, November 23rd  Thanksgiving Day
Monday, December 25th  Christmas