The WSB Debit MasterCard® combines the functions of your checkbook and ATM card with the versatility of a major credit card. Using your WSB Debit MasterCard® is safer than cash, plus you'll have zero liability for any unauthorized purchases, which means greater peace of mind. Benefits1 also include: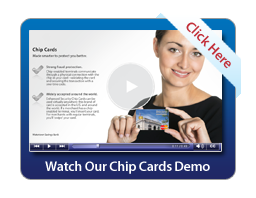 Extended Warranty Insurance
Price Protection
MasterCard Global Service
Satisfaction Guarantee
There is no monthly or annual fee to use a WSB Debit MasterCard®.
Watertown Savings Bank is part of the SUM surcharge-free program which gives you access to thousands of surcharge-free ATMs throughout the eastern U.S. Visit www.sum-atm.com to find an SUM ATM machine near you. Smartphone users can upload a free SUM app to find a surcharge-free machine.


WSB's MasterPass Digital Wallet
Whether you're a time-starved mom or just an individual that's always on the go, MasterPass makes your life easier, so you have more time to do the things that really matter.

Masterpass is a free, digital wallet service that makes online shopping safe and easy. Create an account once; after that you can bypass online checkout forms wherever you see the "Buy with Masterpass" button.

Secure Online Shopping
MasterCard's SecureCode™ provides additional protection to keep online transactions private. This private code helps ensure that only you can make online purchases with your WSB Debit MasterCard® or WSB World Debit MasterCard®. It's safe, easy and free. And it's supported by more than 350,000 participating merchants — just look for the SecureCode logo at checkout when you shop online.
3 easy steps to protecting your security when shopping on the web:
Step 1 - Sign Up for MasterCard® SecureCode®
Step 2 - Use Your SecureCode at checkout
Every time you pay online at participating retailers, you will be automatically prompted to enter your own private SecureCode - just like entering a PIN at the ATM. In seconds, you gain added protection while shopping online.
Step 3 - Shop Smarter
Look for the MasterCard SecureCode logo when shopping at participating online retailers.
For further information about debit cards call our Customer Support line at 617-928-9000 during regular business hours.
1 Visit www.mastercard.com for details.